Spencer-She
Training
Not only do we consult, but we also provide clients with training that allows you to take ownership of your compliance and safety. Our training programs include OSHA 30 Hour and 10 Hour classes, American Red Cross CPR/First Aid, DOT HAZMAT, RCRA, HAZWOPER among others.
At Spencer-SHE we take pride in our extensive workplace training programs. These products satisfy the regulatory requirements for worker education across safety, health and environmental areas. For our customers convenience, we offer training programs through several delivery systems: classes provided by our instructors at our Institute or your facility; or provided through the Training Portal for group or an individual. 
Our online training methods via the Training Portal facilitate the completion of specific requirements such as new employee on-boarding, contractor orientations and scheduled training class makeups. We are constantly updating and improving our training products. Also, we are incorporating the virtual reality technology into our classes to achieve higher content retention for the employees. Please check with us on regular basis for updates to the materials and new classes added.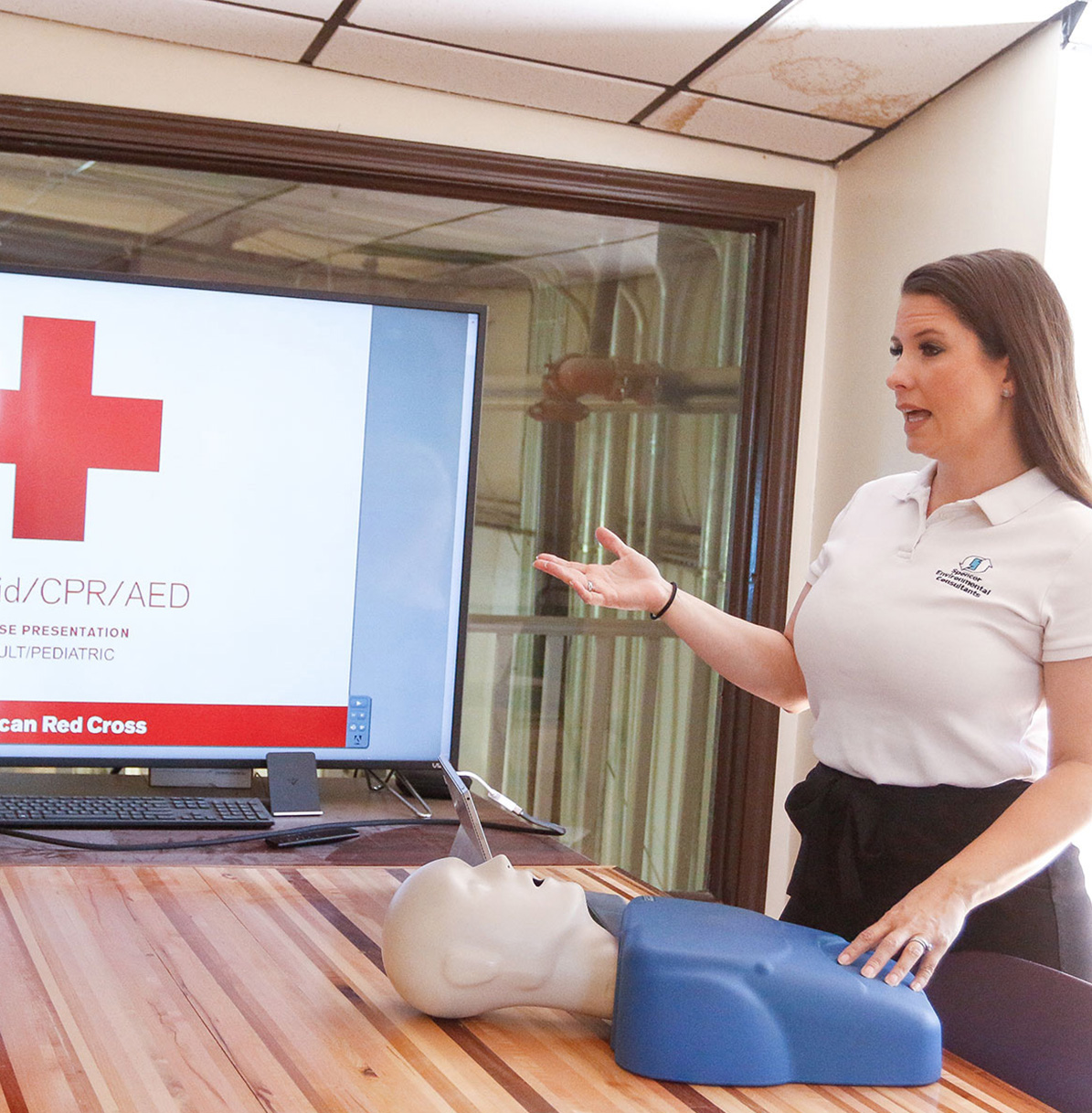 Featured Training Classes:
10 & 30 Hour Certifications
Confined Space Entry Training